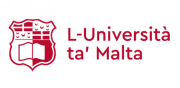 The Master/Postgraduate Diploma in Contemporary Diplomacy guides working diplomats and international relations professionals through the theoretical and practical building blocks of diplomacy, with a focus on contemporary issues and challenges.
Participants can focus on contemporary diplomacy, or select internet governance as an area of specialisation within the programme. Those who select internet governance will attend several required courses in this area and write their dissertations on internet governance-related topics.
Offered by DiploFoundation and the University of Malta's Department of International Relations, the programme is:
Relevant: Courses cover traditional and contemporary topics in diplomacy; faculty members include practising and retired diplomats, and experts with both theoretical expertise and practical experience.
Flexible: You design your study programme, selecting from our wide range of courses and deciding on the Postgraduate Diploma or Master's degree.
Practical and affordable: Programme fees are competitive compared to similar programmes; with online delivery, you can continue to work and earn an income. All you need is a computer connected to the internet.
Personalised: Small group sizes emphasise learning together, drawing on the experience and knowledge of participants as well as lecturers, enabling you to extend your professional network.
Effective: The programme is highly rated by former participants, who have seen immediate and lasting benefits ranging from personal development to career advances.
Accredited: The degree is awarded by the University of Malta; the programme has European postgraduate accreditation making it recognised worldwide.
Programme details
The Master/Postgraduate Diploma in Contemporary Diplomacy involves
16 to 20 months of online study, including writing a dissertation
. Areas of study range from the basics of diplomacy (
Diplomatic Theory and Practice
,
Bilateral Diplomacy
,
Multilateral Diplomacy
, and
more
) to contemporary topics (
Artificial Intelligence: Technology, Governance and Policy Frameworks
,
Internet Technology and Policy
,
E-Diplomacy
, and
more
).
Insider tip
: You can complete
up to two online courses
before enrolling in the programme, for additional flexibility and financial savings. Please see University of Malta
Accredited Courses
to learn more about this option. The programme is organised in
three phases
. It starts with an
introductory workshop
which takes place over a three week period in January/February. Following the workshop, you will attend
five online courses
, each lasting ten weeks. The final phase includes writing your
Master's dissertation
. The programme is awarded with
90 ECTS credits
: 15 for the introductory workshop, 45 for 5 online courses (9 ECTS each) and 30 for the dissertation.
Introductory workshop
The introductory workshop focuses on
building skills
used in diplomatic practice, through an
interactive and exercise-based set of seminars
. The workshop sets the stage for the entire programme and provides the opportunity to get to know other course participants and faculty members. Participants tell us that they keep in touch with classmates and faculty members long after the programme ends and the resulting
professional network
is highly valuable in their work. The workshop takes place over a
three-week period
; you should expect to spend five to six hours of study time per day during this period, including reading and discussing course materials, attending live meetings via a video-conferencing platform, joining group exercises, and completing assignments.
Insider tip
: To get an idea of how the online workshop functions in practice, please check the
2021 online workshop schedule
. N.B. The exact schedule for 2022 will be finalised and shared with applicants in January 2022.
Online courses
During this phase, you complete
five online courses
of your choice, each lasting ten weeks. Participation in the courses involves seven to ten hours of study time per week. Online class groups are small to allow for
intensive discussion
with course lecturers and classmates, and rich
collaborative learning
.
Courses cover a wide range of both
traditional and contemporary topics
in diplomacy, many of them not taught elsewhere. See our
full list of courses with the MA/PGD programme
. After successful completion of the introductory workshop and five online courses, you may choose whether to receive the
Postgraduate Diploma
or to proceed with writing your
Master's dissertation
.
In order to proceed to the Master's degree, you must achieve an average mark of at least 65% for the five online courses.
Dissertation
If you aim for the Master's degree, you will prepare a 25,000-word
dissertation on a topic of your choice
under the personal online guidance of a research supervisor selected from Diplo's faculty members. You may decide whether to write your dissertation over a four- or eight-month period. Candidates for the
internet governance specialisation
will write their dissertations on internet governance-related topics.