This project is providing new understandings of postcolonial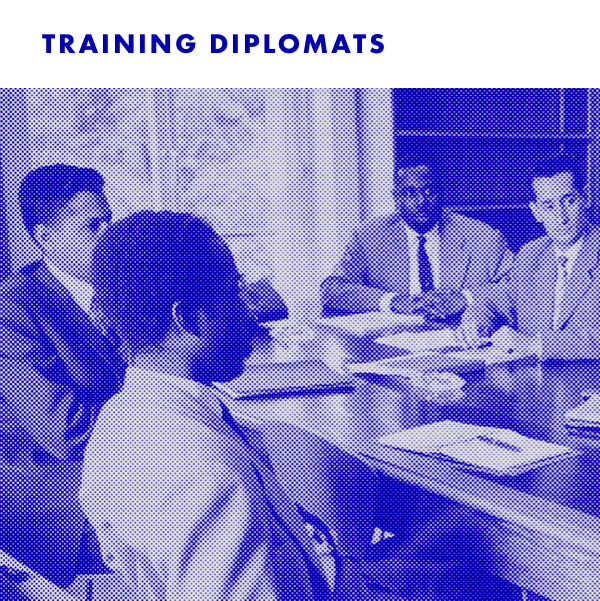 state-building across Africa by focusing on a hitherto overlooked dimension of this process: the training of diplomats. Political-Historical geographers based at UK universities King's College London and Oxford University, we are building a global picture of how diplomatic trainees from across the African continent were trained in the years following formal decolonisation, in a wide variety of contexts: in Africa and in Europe/America, on university courses and vocational placements, and across anglophone and francophone settings.
Drawing on oral histories and archival research, we aim to examine the forms of international support for emerging states, and the geopolitics of giving and receiving training. As the first critical study of diplomatic training, the research will diversify and historicise diplomacy studies, and provide new insights into the transnational politics of decolonisation, internationalism and the emerging postcolonial state in Africa.
Please visit our website for more information, and get in touch if you are interested in giving an interview or collaborating in future publications: